The Felicini family has always lived in Sompriezzo, a small borough of Tremosine. On the hillock where the barn stood, our farm, our home, and the farmhouse since 1999. We invite you to spend your holidays with us, and to follow our work in the countryside marked by the seasons, tasting the products of our land.
We will do our best to make you feel at home!
On our farm, we breed Bruna Alpina cows, we also have pigs, donkeys, hens and rabbits. Our milk is given to the cooperative dairy where are produced local famous cheeses such as "Formagella di Tremosine" and "Garda". In the garden and in the land surrounding the farm we have fruit trees and vineyards from which we produce jams and a tasty local wine. Nearby we have meadows, pastures and olive groves, our extra virgin olive oil is much appreciated by all of our customers.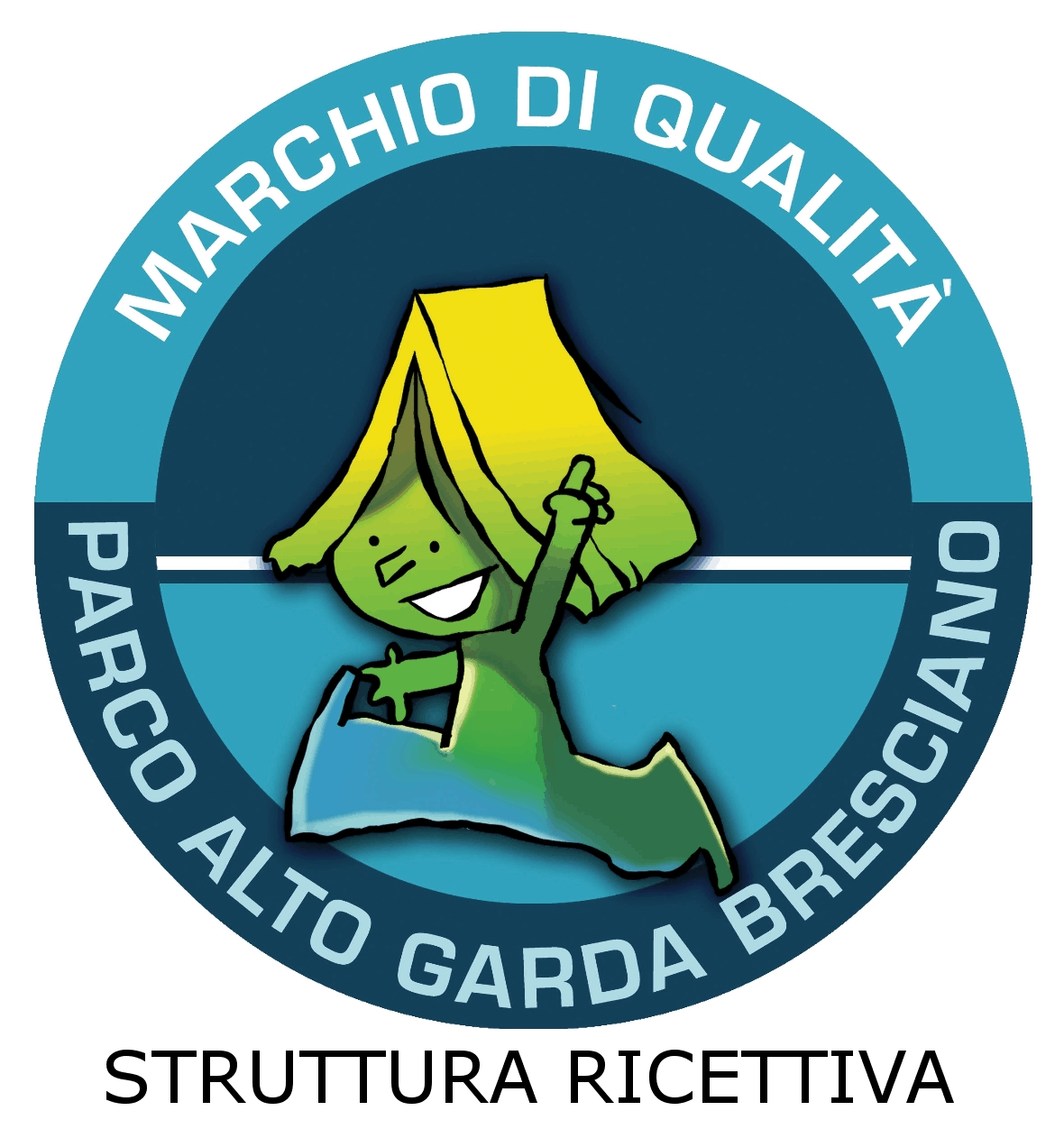 Our farm has joined a policy of energy conservation and environmental protection by obtaining the
"QUALITY BRAND OF THE ALTO GARDA BRESCIANO PARK"
for tourist accommodation, committing to the respect of some rules that regulate among other things, the use of plumbing, electrical, heating and water discharge, waste disposal, customer awareness. This is why our guests are invited to adopt responsible behaviour for a holiday with low environmental impact.